BULK DISCOUNT - NEW ORDERS
BULK ORDER & SAVE !!
Use discount code BULKORDER when you purchase 10 or more NALOXBOXES and receive a DISCOUNT at checkout
NaloBox Standard
NaloxBox Vertical
NaloxBox Siren
NaloxBox POD
**applies to new orders only

NALOXBOX

Saving Lives One BOX At A Time
NALOXBOX
Saving Lives One BOX At A Time
shop now
A SMART SOLUTION TO PUBLIC ACCESS NALOXONE AND OPIOID OVERDOSE RESPONSE TOOLS
Opioid overdose is currently the leading cause of death among adults 50 years old and younger in the United States.
The NaloxBox mission is to improve the capacity of bystander rescuers to save the lives of victims of opioid overdose with overdose response tools, including naloxone.
Naloxone is an opioid overdose reversal medication. 
Learn More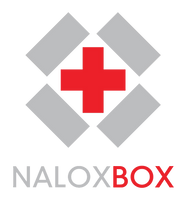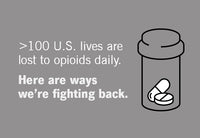 BECOME A NALOXBOX COLLABORATOR
Without immediate intervention, opioid overdose can quickly lead to death. NaloxBox is a data-driven, innovative solution to address this epidemic.
BENEFITS:                                                                    • Increase access to publicly available overdose response tools                                                                            • Provide technical assistance for naloxone storage          • Improve the capacity of bystander rescuers                  • Reduce stigma associated with substance use disorders                                                                      • Reduce morbidity and mortality from opioid overdose 
BUY NOW
See what our collaborators had to say:
"We are aware of the epidemic and feel responsible as a public facility to be equipped to handle such an incident. If we save just one life, it's well worth the investment".

Ren Camacho, President and CEO of Akron-Canton Airport
"Unfortunately, we have had deaths in Northampton, in public places. These deaths can be prevented. Northampton has been a leader in addressing the opioid overdose crisis throughout the region, and we are pleased to be early adopters of Naloxbox."

Mayor David Narkewicz of Northampton, MA
"The first aid kits are a visible symbol of how much this city cares about people struggling with substance use disorders and are an important step in expanding naloxone access to bystanders" 

Branville Bard Jr, Police Commissioner of Cambridge, MA
"If someone can open up a box... just think of how much time you'll save. Minutes Count."

Sgt. Bill Patterson of East Bridgewater, MA